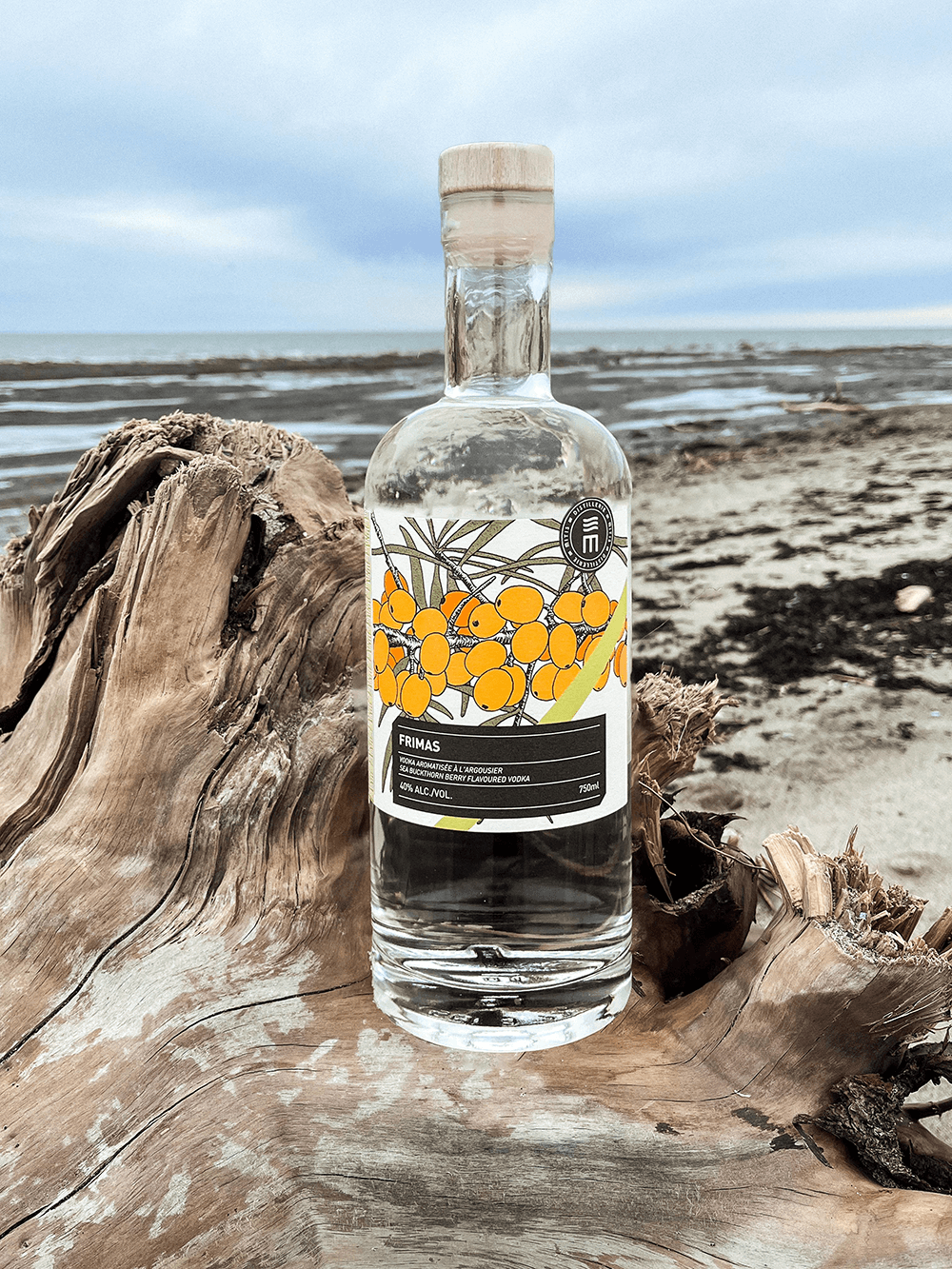 Frimas Vodka
Sea buckthorn flavored vodka
Slightly fruity and tangy, this supple and sweet vodka can be enjoyed neat, on ice or in a cocktail.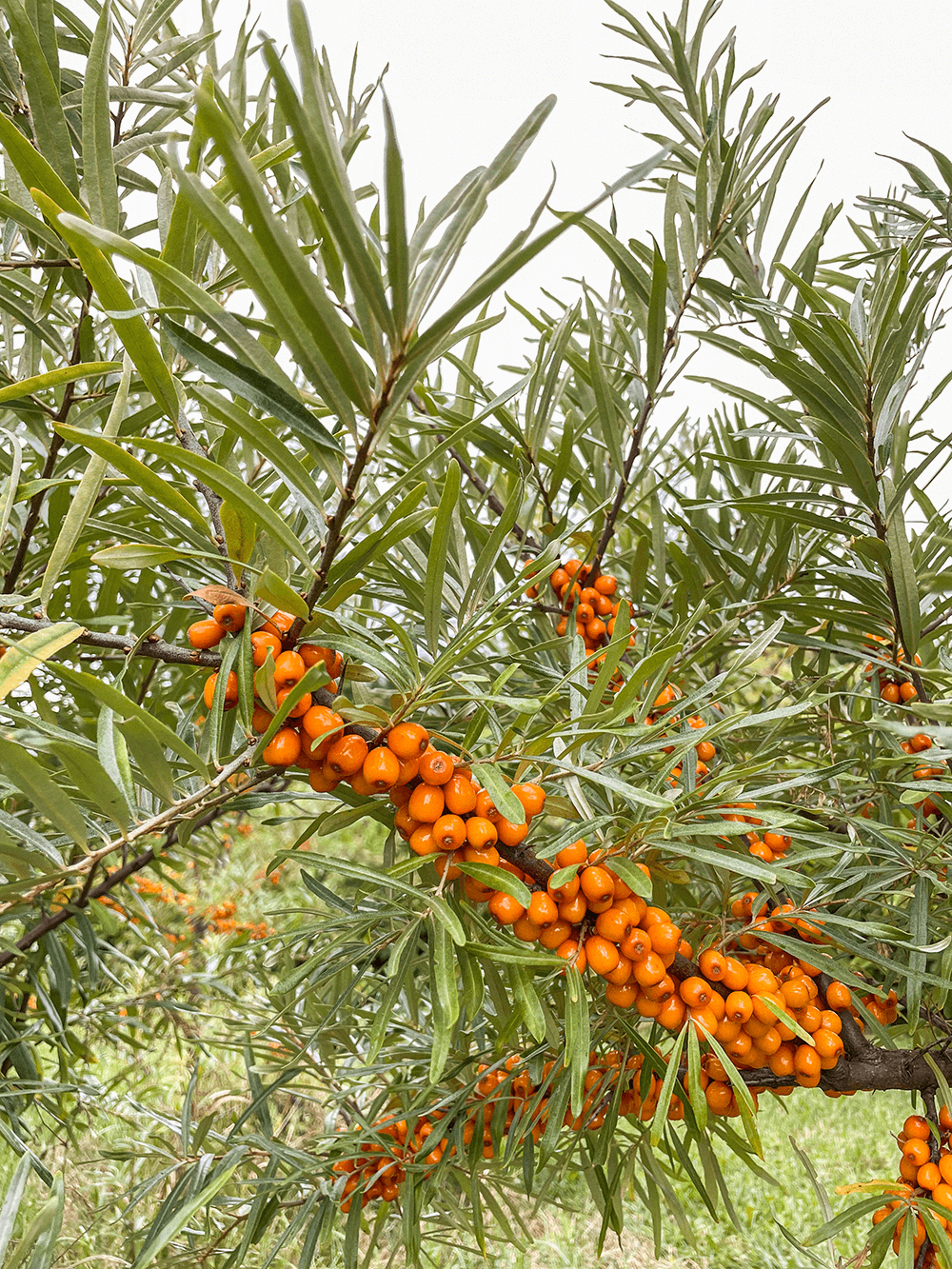 Frimas Vodka was born from the love of sea buckthorn fruit
Like a frost settling on the shrub, it is through a freezing process that the sea buckthorn berries detach from the branch, thus freeing them from its sharp needles. Grown in Quebec, these orange fruits are integrated during distillation to then flavor the vodka.
Since the beginning of the distillery, we have already used sea buckthorn fruits in the production of Mugo gin. When used, fruit maceration allows us to taste the full potential of sea buckthorn fruits alone. The fruity and tangy side therefore made us decide to honor it and create a distinctive spirit: Frimas vodka.
To arrive at the final product, we use over 100 pounds of sea buckthorn fruit through distillation. Once distilled, the distillate will be mixed with the vodka in order to flavor it
Taste our Vodka
Frimas vodka is supple and sweet. It tastes great on ice or straight out of the freezer. For use in cocktails, we recommend mixing it with fruit juices such as grapefruit or cranberry. Several good cocktails are available on this page!
Frimas Vodka in cocktails
Your post's title
Your store hasn't published any blog posts yet. A blog can be used to talk about new product launches, tips, or other news you want to share with your customers. You can check out Shopify's ecommerce blog for inspiration and advice for your own store and blog.
The ideal place to taste Vodka Frimas in Gaspésie
Savor the lively flavors of sea buckthorn while contemplating the flamboyant colors of a magnificent sunset. In frosty weather, the frosty landscapes keep the vodka very cold with each sip.