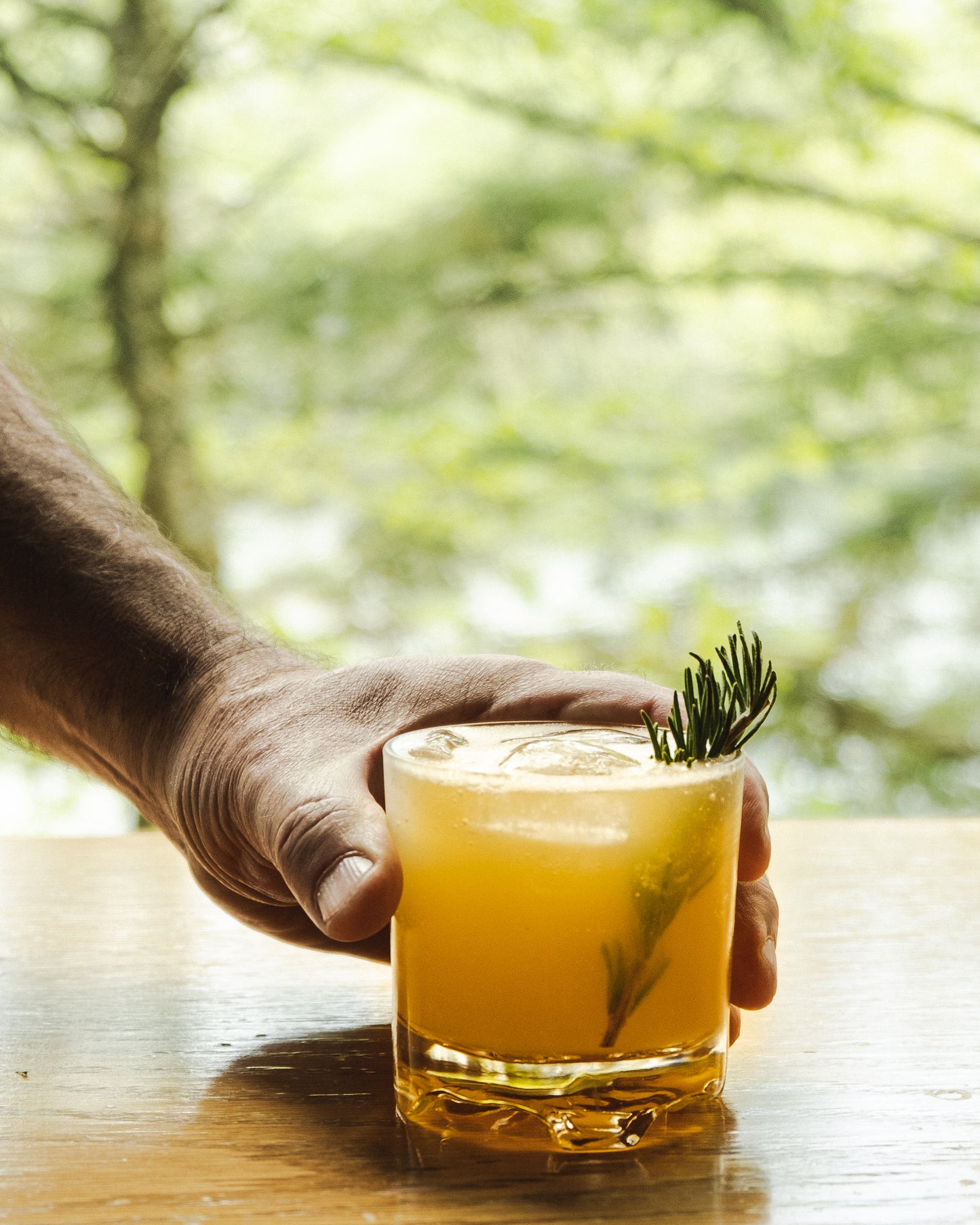 Ingredients
1 1/2 ounces of Mitis Distillery Mugo Gin
2 ounces raw apple juice
1/2 ounce lemon juice
¾ ounce rosemary syrup
Ice cubes
Preparation
/ In a shaker containing the ice cubes, add the Gin Mugo, the raw apple juice, the lemon juice, the rosemary syrup.
/ Shake for 8 to 10 seconds.
/ In a glass containing ice cubes, empty the contents of the shaker using a sieve. Garnish with burnt rosemary sprigs.
Preparation of the syrup
Add 250 ml of water with 1 cup of white sugar. Heat while stirring to dissolve the sugar. Do not bring to a boil. Add a few sprigs of rosemary and leave to macerate for 30 minutes to 1 hour.

Store in the refrigerator for approximately 1 week.

Recipe by Alexandre Morissette