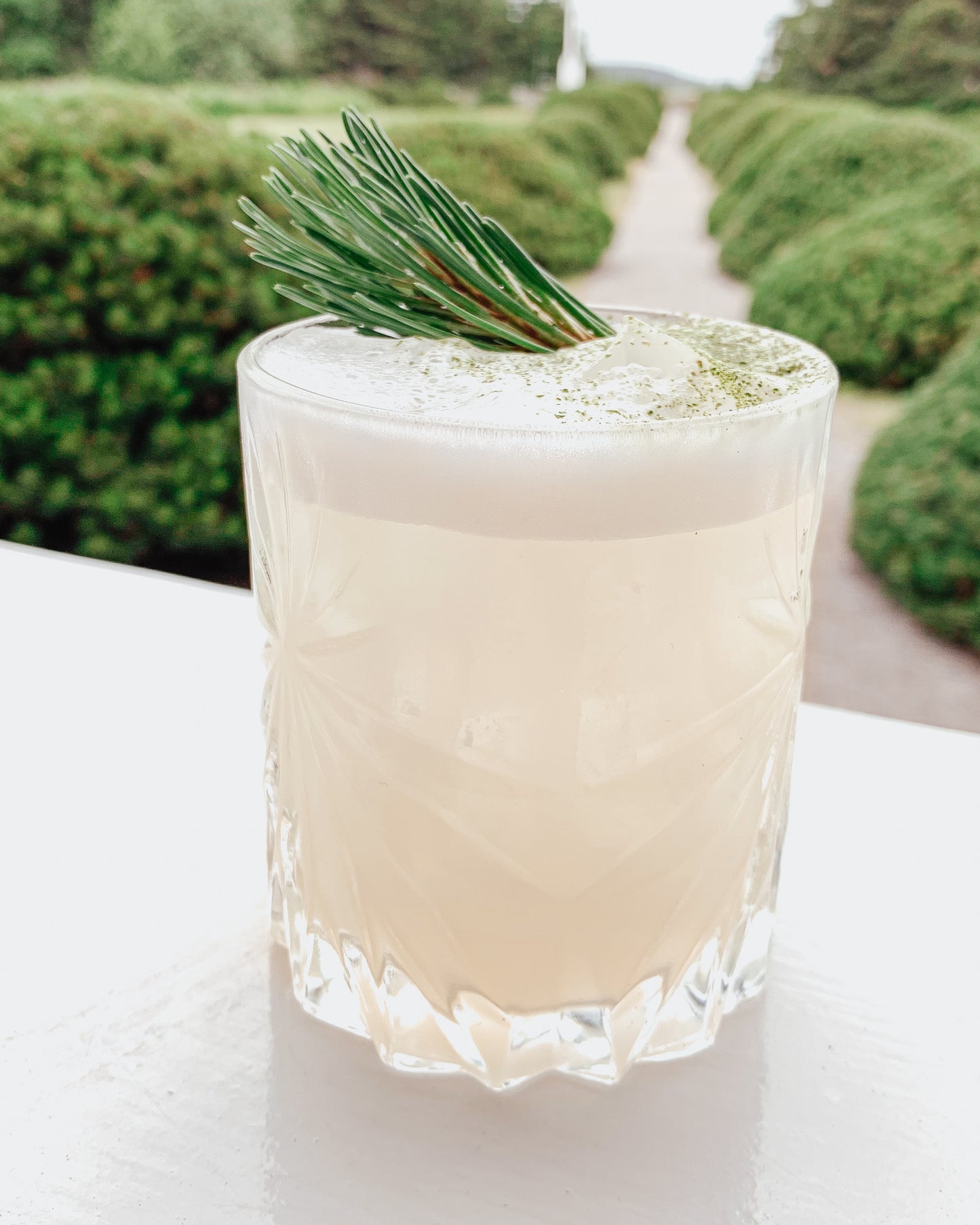 INGREDIENTS
2 ounces of Mugo Gin from Mitis Distillery
1 ounce mugo pine syrup
1 ounce lemon juice
1 egg white
A few drops of Amer Kebek with flowers
Ice cubes
PREPARATION
/ In a shaker containing the ice cubes, add all the ingredients.
/ Shake for 8 to 10 seconds.
/ In a glass containing ice cubes, empty the contents of the shaker using a sieve.
/ Add a few drops of flower bitters to the mousse as a finishing touch.
Recipe by Frédérick Boucher, chef of Jardins de Métis